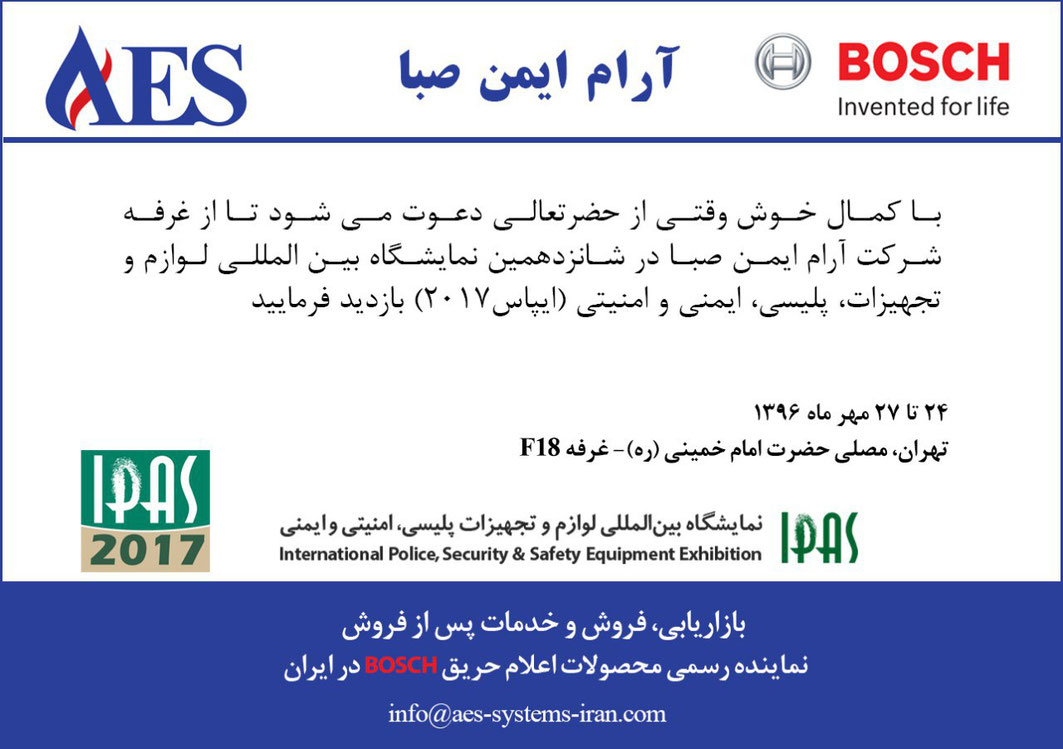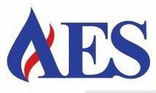 BOSCH SECURITY SYSTEMS PARTNER
IRAN
AES Systems Iran 


info@aes-systems-iran.com
Bosch Security Systems is a global supplier of security, safety, and communications products,
solutions and services.
In its global product business, Bosch offers not only a innovative product range, but also a business
partner program for planners, system integrators, installers, wholesalers, and original equipment
manufacturers. With its international and local presence Bosch is always close to where its
customers are, and guarantees a high level of service worldwide. 
Video surveillance systems, video over IP, intelligent video analysis, video for use in extreme conditions
           Fire Alarm Systems, Voice Evacuation Systems, Fire Alarm Remote Control System.
  Intrusion alarm systems
 Access control systems
                           Professional Audio systems                     
 Conference systems
AES Systems Iran is a Bosch Security Systems Partner in Iran our product and service portfolio includes:
Fire Alarm Systems, Voice Evacuation Systems, Fire Alarm Remote Control Systems
  www.aes-systems-iran.com
.ﻧﻤﺎﯾﻨﺪه رﺳﻤﯽ ﻣﺤﺼﻮﻻت ﺣﻔﺎظﺘﯽ ﺑﻮش در اﯾﺮان
ﺷﺮﮐﺖ آرام اﯾﻤﻦ ﺻﺒﺎ 
info@aes-systems-iran.com
 ﺳﯿﺴﺘﻢھﺎی ﺣﻔﺎظﺘﯽ ﺑﻮش ﯾﮏ ﺗﺎﻣﯿﻦ ﮐﻨﻨﺪه ﻣﺤﺼﻮﻻت و ﺧﺪﻣﺎت و راه ﺣﻞھﺎی اﻣﻨﯿﺘﯽ ﺣﻔﺎظﺘﯽ و ارﺗﺒﺎطﯽ در ﺳﻄﺢ ﺟﮭﺎﻧﯽ اﺳﺖ. در ﺗﺠﺎرت ﺟﮭﺎﻧﯽ ﺑﻮش ﻧﮫ ﺗﻨﮭﺎ رده ای از ﻣﺤﺼﻮﻻت اﺑﺪاﻋﯽ ﺑﻠﮑﮫ ﯾﮏ  ٔ ﺑﺮﻧﺎﻣﮫ ﻣﺸﺎرﮐﺘﯽ ﺑﺮای طﺮاﺣﺎن ﻓﺮوﺷﻨﺪﮔﺎن ﺳﯿﺴﺘﻢ ﻧﺼﺎﺑﮭﺎ و ﻋﻤﺪه ﻓﺮوﺷﺎن و ﺗﻮﻟﯿﺪ ﮐﻨﻨﺪﮔﺎن ﺗﺠﮭﯿﺰات اﺻﻠﯽ اراﺋﮫ ﻣﯿﺪھﺪ. ﺑﮫ واﺳﻄﮫ ﺣﻀﻮر ﻣﺤﻠﯽ و ﺑﯿﻦاﻟﻤﻠﻠﯽ ﺑﻮش ھﻤﻮاره ﻧﺰدﯾﮏ ﺑﮫ ﻣﺸﺘﺮﯾﺎن ﺧﻮد اﺳﺖ.ﺗﺎ ﺳﻄﺢ ﺑﺴﯿﺎر ﺑﺎﻻﯾﯽ از ﺧﺪﻣﺎت را در ﺳﻄﺢ ﺟﮭﺎﻧﯽ ﺗﻀﻤﯿﻦ ﮐﻨﺪ. ﺳﯿﺴﺘﻢھﺎی ﻧﻈﺎرت وﯾﺪﯾﻮﯾﯽ   آﻧﺎﻟﯿﺰ ھﻮﺷﻤﻨﺪ ﺗﺼﻮﯾﺮی، ﺗﺼﻮﯾﺮ ﺑﺮای اﺳﺘﻔﺎده در ،IP وﯾﺪﯾﻮ ﺑﺮ ﭘﺎﯾﮫ ،  ﺳﯿﺴﺘﻢ ﺗﺨﻠﯿﮫ ﺻﻮﺗﯽ، ﺳﯿﺴﺘﻢ ﮐﻨﺘﺮل از راه دوره اﻋﻼم ،  ﺳﯿﺴﺘﻢھﺎی اﻋﻼم ﺣﺮﯾﻖ ، ﺷﺮاﯾﻂ ﺑﺤﺮاﻧﯽ ﺣﺮﯾﻖ، ﺳﯿﺴﺘﻢھﺎی دزدﮔﯿﺮ  ﺳﯿﺴﺘﻢھﺎی ﮐﻨﺘﺮل ﻋﺒﻮرو ﻣﺮور  ﺳﯿﺴﺘﻢھﺎی ﺻﻮﺗﯽ ﺣﺮﻓﮫ ای   ﺳﯿﺴﺘﻢھﺎی ﮐﻨﻔﺮاﻧﺲ. 
  ﻧﻤﺎﯾﻨﺪه ردهای از ﻣﺤﺼﻮﻻت و ﺳﺮوﯾﺲھﺎی ﺑﻮش در اﯾﺮان ﻣﯽﺑﺎﺷﺪ. اﯾﻦ ﻣﺤﺼﻮﻻت (AES) ﺷﺮﮐﺖ آرام اﯾﻤﻦ ﺻﺒﺎ ﻋﺒﺎرﺗﻨﺪ از: ﺳﯿﺴﺘﻢھﺎی اﻋﻼم ﺣﺮﯾﻖ  ﺳﯿﺴﺘﻢھﺎی ﺗﺨﻠﯿﮫ ﺻﻮﺗﯽ ، ﺳﯿﺴﺘﻢ ﮐﻨﺘﺮل از راه دوره اﻋﻼم ﺣﺮﯾﻖ ، ﮐﻨﻔﺮاﻧﺲ ، ﺳﯿﺴﺘﻢ ھﺎی  
  www.aes-systems-iran.com

Fire Alarm Systems  with Voice Evacuation System Fire Alarm Remote Control
Minimise your false alarm 
Maximize your detection performance !
AVENAR detector 4000 from Bosch Security Systems. The new eSMOG feature provides constant monitoring of environmental conditions. AVENAR detector 4000
The next level of precision offers eight different automatic fire detectors with different kind of sensors.

ﺳﯿﺴﺘﻢ اﻋﻼم ﺣﺮﯾﻖ ﺑﮫ ھﻤﺮاه ﺳﯿﺴﺘﻢ ﺗﺨﻠﯿﮫ ﺻﻮﺗﯽ ﺳﯿﺴﺘﻢ ﮐﻨﺘﺮل از راه دور اﻋﻼم ﺣﺮﯾﻖ ﮐﻤﺘﺮﯾﻦ اﻋﻼم ﺣﺮﯾﻖ ﮐﺎذب ﺑﯿﺸﺘﺮﯾﻦ ﮐﺎراﯾﯽ در ﮐﺸﻒ دﺗ ﮑﺘﻮرھﺎی AVENAR 4000 اﺑﺪاﻋﯽ ازﺳﯿﺴﺘﻢ ﺑﻮش ھﺎی ﺣﻔﺎظﺘﯽ .  ﻣﺤﯿﻄﯽ eSMOG ﻗﺎﺑﻠﯿﺖ ﺟﺪﯾﺪ ﻧﻈﺎرت ﭘﯿﻮﺳﺘﮫ از ﺷﺮاﯾﻂ  ﻣﯽ را ﻓﺮاھﻢ  ﮐﻨﺪ .ﺑﻮش ﺑﺎ ﺗﮑﯿﮫ ﺑﺮ رده دﺗﮑﺘﻮرھﺎی  AVENAR 4000  ٔ دﺗﮑﺘﻮرھ ٨ ﺳﻄﺢ دﯾﮕﺮی از دﻗﺖ را ﺑﮫ وﺳﯿﻠﮫ ﻣﺪل ﻣﺨﺘﻠﻒ ﺎ ی ﺧﻮدﮐﺎر ﺑﺎ ﺳﻨﺴﻮرھﺎی ﻣﺘﻔﺎوت ﺑﮫ ارﻣﻐﺎن آورده اﺳﺖ. 

FPA-5000 Fire Panel  Addressable  Modular System 
Modular configuration allowing for easy extension u Interconnection of up to 32 Panel Controllers, Remote Keypads, and OPC servers u Multiple CAN loop connection with highperformance Ethernet backbone and redundancy u Installation and auto-detection of functional modules by simply plugging them into the panel rail u Connection to BIS Building Integration System via OPC server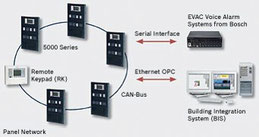 Video based very fast Fire detection, detects in seconds
                            AVIOTEC IP starlight 8000 – See it before it spreads
AVIOTEC IP starlight 8000 is a new solution for reliable and early fire detection in challenging environments. It can also secure areas where no other solutions exist




ﮐﺸﻒ آﻧﯽ ﺣﺮﯾﻖ در ﺛﺎﻧﯿ ﮫھﺎی اوﻟﯿﮫ ﺑﺎ ﺳﯿﺴﺘﻢ وﯾﺪﯾﻮﯾﯽ AVIOTEC IP starlight 8000 
 ٔ ﻣﺸﺎھﺪه ﺣﺮﯾﻖ ﻗﺒﻞ از اﻧﺘﺸﺎر 
  راه ﺣﻠﯽ ﻧﻮﯾﻦ ﺑﺮای ﮐﺸﻒ ﺳﺮﯾﻊ و ﻣﻄﻤﺌﻦ ﺣﺮﯾﻖ در ﻣﺤﯿﻂھﺎی ﭼﺎﻟﺶ AVIOTEC IP starlight 8000
ﺑﺮ اﻧﮕﯿﺰﺣﺘﯽ در ﻣﺤﯿﻂھﺎی ﻓﺎﻗﺪ ھﺮ ﮔﻮﻧﮫ ﺳﯿﺴﺘﻢ ﺣﻔﺎظﺘﯽ ﺣﺮﯾﻖ اﻣﻨﯿﺖ را اﺣﺴﺎس ﮐﻨﯿﺪ


Fire Alarm Remote Services over IP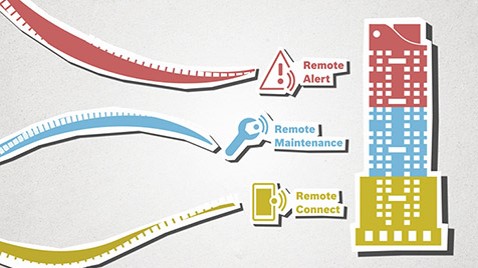 Manage your fire systems secure and quick   
Remote Services: for Fire Alarm Systems includes:
 Remote Alert: SMS and Email notification
Direct from Fire Alarm Panel to responsable
Persons, System Integrator or to                                                                  Fire Brigade
Remote Maintenance: Inform direct System Integrator 24/7 in seconds for more efficient Maintenance.
Remote Connect: Enable Remote and Secure access on Fire Panel.
Remote Services over IP
In our everyday mission to empower you with innovative services for increased efficiency and profitability, we have created Remote Services. Remote Services for fire alarm systems is the combination of single services that enhances your business operations with improved all-around performance:
•
Access: 
Remote access for programming and maintenance
•
Planning: 
Better planning for maintenance and upgrades
•
Efficiency: 
Optimized team efficiency and resource allocation
•
Performance: 
Innovative, high-performance services to customer 
•
Savings: 
Reduced costs and time
spendRe
IPﺳﺮوﯾﺲھﺎی راه دور اﻋﻼم ﺣﺮﯾﻖ ﺑﺮ ﭘﺎﯾﮫ 
ﻣﺪﯾﺮﯾﺖ ﺳﺮﯾﻊ و اﯾﻤﻦ ﺳﯿﺴﺘﻢ اﻋﻼم ﺣﺮﯾﻖ 
ﺧﺪﻣﺎت راه دور ﺑﺮای ﺳﯿﺴﺘﻢ ھﺎی اﻋﻼم ﺣﺮﯾﻖ  ﺷﺎﻣﻞ ﻣﻮارد زﯾﺮ اﺳﺖ: 
  ، ھﺸﺪار از راه دور ارﺳﺎل ﭘﯿﺎم ﮐﻮﺗﺎه و اﯾﻤﯿﻞ ﺑﮫ اﻓﺮاد ذﯾﺮﺑﻂ ً  ﻣﺴﺌﻮل ﺳﯿﺴﺘﻢ و ﯾﺎ آﺗﺸﻨﺸﺎن ھﺎ ﻣﺴﺘﻘﯿﻤﺎ از ﭘﻨﻞ اﻋﻼم ﺣﺮﯾﻖ. 
ﻧﮕﮭﺪاری و ﺑﺎزرﺳﯽ از راه دور: اطﻼع ﻣﺴﺘﻘﯿﻢ و آﻧﯽ ﺑﮫ ﻣﺴﺌﻮل ﺳﯿﺴﺘﻢ در ﺗﻤﺎﻣﯽ ﺳﺄﻋﺎت ﺷﺒﺎﻧﮫ روز ﺑﺮای ﻧﮕﮭﺪاری ﺑﮭﯿﻨﮫ اﺗﺼﺎل از راه دور ﺑﮫ ﭘﻨﻞ ﺣﺮﯾﻖ ﺣﺮﯾﻖ :دﺳﺘﺮﺳﯽ اﯾﻤﻦ و از راه دور ﺑﮫ ﭘﻨﻞ اﻋﻼم  
 IPﺧﺪﻣﺎت از راه دور ﺑﺮ  ٔ
 ﭘﺎﯾﮫ در راﺳﺘﯽ ﻣﺎﻣﻮرﯾﺖ ﻣﺪاوم ﻣﺎ ﺑﺮای ﻗﺪرﺗﻤﻨﺪ ﺳﺎزی ﺷﻤﺎ ﺑﺎ ﺧﺪﻣﺎت ﻧﻮرﻧﺐ ﻣﻨﻈﻮر اﻓﺰاﯾﺶ ﺑﺎزده و ﺳﻮدﻣﻨﺪی  ﻣﺎ ﺧﺪﻣﺎت از راه دور را ﺑﮫ وﺟﻮد آوردهاﯾﻢ. ﺧﺪﻣﺎت از راه دور  ﺗﺮﮐﯿﺒﯽ از ﺳﺮوﯾﺲھﺎی اﻧﻔﺮادی اﺳﺖ ﮐﮫ ﮐﺴﺐ ﮐﺎر ﺷﻤﺎ را ﺑﺎ ﺑﺎ ﮐﺎراﯾﯽ ﺑﮭﺒﻮد ﯾﺎﻓﺖ در ھﻤﮫ ﺟﮭﺖ رﺷﺪ ﻣﯽ دھﺪ. 
.دﺳﺘﺮﺳﯽ :دﺳﺘﺮﺳﯽ از راه دور ﺑﺮای ﺑﺮﻧﺎﻣﮫرﯾﺰی و ﻧﮕﮭﺪاری. .طﺮاﺣﯽ: طﺮاﺣﯽ ﺑﮭﺘﺮ ﺑﺮای ﻧﮕﮭﺪاری و ﺑﺮوز رﺳﺎﻧﯽ .ﺑﺎزده :ﺑﮭﯿﻨﮫﺳﺎزی ﺟﺎﯾﺎﺑﯽ ﻣﻨﺎﺑﻊ و ﺑﺎزده ﺗﯿﻤﯽ .ﮐﺎراﯾﯽ :ﺧﺪﻣﺎت ﻧﻮآوراﻧﮫ و ﮐﺎرا ﺑﮫ ﻣﺸﺘﺮﯾﺎن  .ﭘﺲ اﻧﺪاز :ﮐﺎھﺶ ھﺰﯾﻨﮫھﺎ و زﻣﺎن 
Contact:
AES Systems Iran
Unit 606, No 54, 
West Sarv St., Sadat Abad, 
Viber, Whatsapp, Telegramm: